ACTOR | PERFORMER | MUSICIAN
Jayden McGinlay is a versatile actor on both stage and screen, having worked professionally in musicals, feature films and on television from a very young age. Jayden was the youngest child in Australia to play the lead role of Jeremy Potts in the professional tour of Chitty Chitty Bang Bang, at just 8 years oldtwo years below the age the producers had agreed would be the minimum requirement for the role.
"Jayden's passion for what he does is honest and deep. I often described Jayden
as a "every director's dream" due to his malleability and flexibility, and his
willingness to respond to all direction and challenges with a pleasant,
professional attitude. The role required him to demonstrate an immense acting
range and understanding of various styles of performance, all of which he
handled with professional aplomb. His performance resulted in numerous,
overwhelmingly positive reviews and universal acclaim from critics and
audiences alike. On stage Jayden is, in a word, captivating. He is a sincerely
gifted performer, but at the same time works tireless to hone and refine his
skillset."
Bradley Chapman
B.CI (Drama), B.Ed (Secondary), M.Ed (Theatre in Education)
"Jayden blew us away with his talent and was mature way beyond his years. He
performed in the very successful QPAC season with great aplomb – totally
professional in his work practice, and demonstrating terrific acting, dancing and
singing skills, but, more than that, he had a warmth and easy unspoilt charm
that was very special. The very experienced cast (including David Hobson and
Rachel Beck) loved working with him. I predicted then, and still believe, that if
he chooses to continue in the business he will become a major talent. He is
motivated, delightful to work with and has considerable talent."
Roger Hodgman
Theatre and TV Drama director
"Jayden turned out a superbly professional performance and the crew were taken aback by his acting skills. There have been lots of positive comments from the viewers, the main one being that Jayden is a 'star of the future.' Surely this is a young person who is fast on the path to a career of artistic excellence."
Alex Edwards
Musician, Writer, Filmmaker
"It constantly amazes me that Jayden instinctively applies all the precepts I
teach adults to follow as laid out by the greats like Stanislavski and Adler, yet
he has not reached the age to have that training. In this sense he is a real
prodigy."
Roslyn Johnson
Artistic Director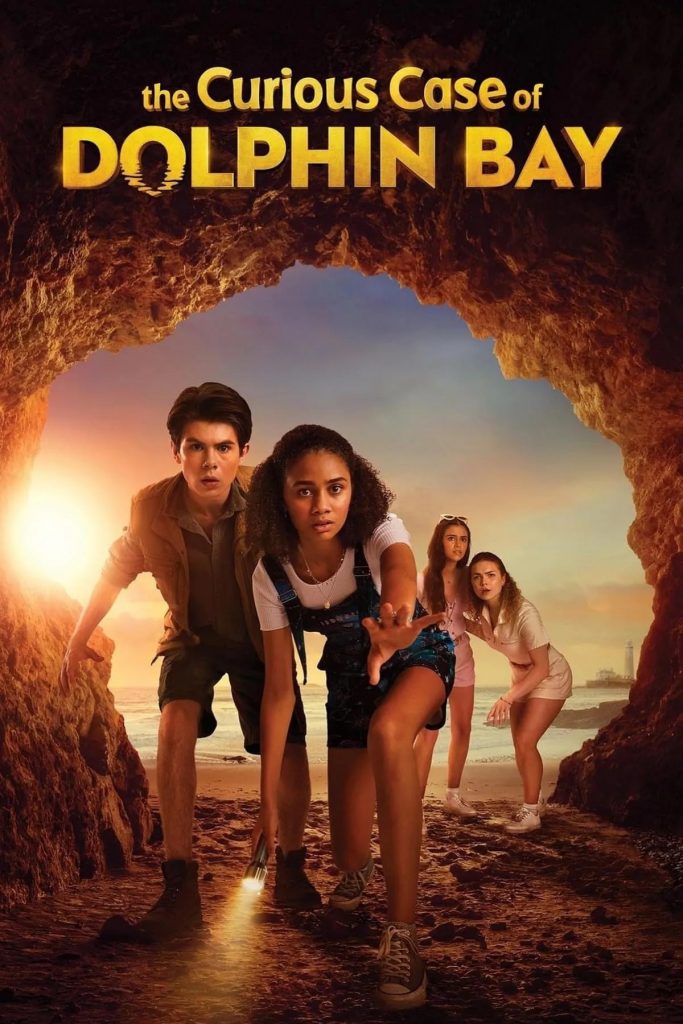 2022 (Role: Teddy) Disney Channel
Feature Film | 1h 25m | Family | Drama
Space
15 year old Quinn Perkins is ecstatic to be spending the summer working as an intern with her best friend Daniella and marine biologist father Charlie. Quinn is thrilled to be researching the reef's unnatural shift in biodiversity, but things feel different between herself and Daniella and it's not long before Quinn agrees to join adventurer wannabe Teddy on a treasure hunt as a distraction. Mysterious events start to occur and the teens assume they are being haunted by local legend Every Fallow. After receiving Everly's journal from his daughter, the teens discover a treasure map and must work to uncover the truth about the mysterious Everly Fallow and what, or who, is responsible for the problems on the reef.
William Golding's seminal work Lord of the Flies has been a staple in high school education for many, many years. The story of a group of boys stranded on an island after a plane crash has reached every facet of our zeitgeist. It has been parodied, satirically represented, produced as a film, and expanded upon or reimagined…
Continue Reading

→